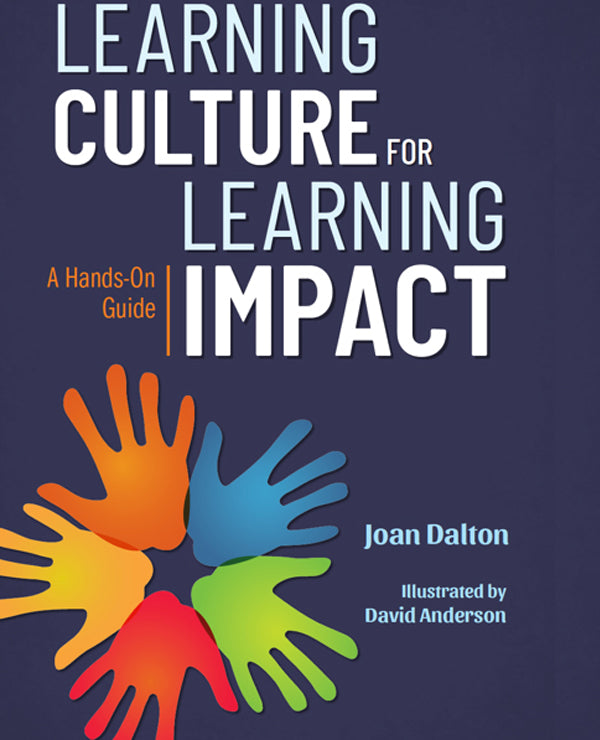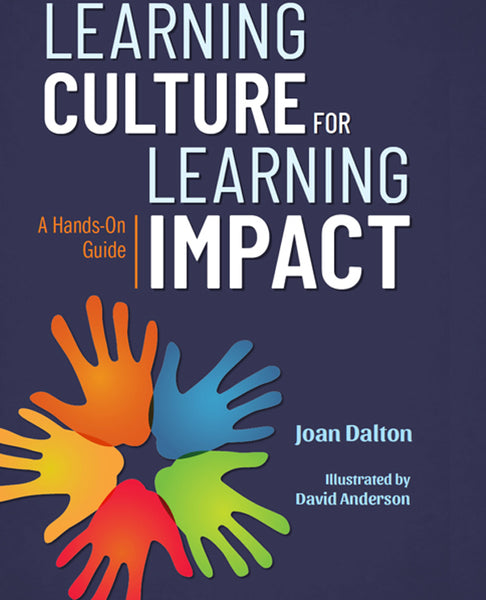 "Our schools exist for student learners, their learning improvement and well-being: this is our core purpose. How well we achieve this depends significantly on the learning culture we intentionally create for and with the adults who lead, teach and influence these learners."
"This book provides a wealth of practical 'how-to' strategies, protocols, processes and actions to support your leadership work in building strong learning-focused collaborative cultures with your greatest resource for learning impact – people."
What reviewers have said
Liz Stevenson, Founder Story Hui
This book could not have come at a better time as schools search for better ways to help learners co-exist and interact with others from different cultures and ideologies. It's a super-package of support for schools who want to develop the mindsets and values that contribute to powerful learning.
Gary Tenbeth, Leadership Advisor and Experienced Principal, New Zealand
Building on The Learning Talk Book series, Joan has skilfully provided a practical resource that empowers school leaders to grow, enhance and sustain a positive school culture that enables effective adult learning. A brilliant resource for school leaders, leadership teams and adults committed to establishing a positive and professional learning environment.
Erika Beinert, Principal Balwyn North PS, Victoria
Joan Dalton doesn't waste a word! Learning Culture for Learning Impact is an essential and powerful resource for all school leaders. With its practical ideas, authentic examples and proven processes, it is a vital tool for anyone seeking to build an effective learning culture. Having worked with these concepts over a number of years I can confirm they really do work.
Tony Ryan, Educational Entrepreneur, Queensland
Joan Dalton's contribution to global education has been outstanding. Learning Culture for Learning Impact distils the wisdom of that astonishing legacy, and offers you a rich tapestry of practical implementations and insightful provocations. For every educator, this beautifully curated book needs to become the Must Read of the year.
Brian Gower, Leadership Advisor and Experienced Principal, New Zealand
Wow. This book hits so many 'nails on the head' in terms of the types of conversations I am having with Principals. What a great gift (taonga) from Joan and David, which will be very useful for my own growth and that of others I work with.
Marg McDonald, Senior Education Officer, Catholic Diocese of Ballarat, Victoria
This new book is fantastic! I love the explicit references to the Learning Talk books, the practical protocols you use, the clear steps showing how to facilitate, the way the book looks - its clarity of purpose and consistent structure. I'm not sure that what I've written here adequately reflects my excitement and enthusiasm for this new book. It really is WOW!!
Bev May, Principal Brighton Beach PS, Victoria
For the development of high performing teams, Learning Culture for Learning Impact is a go to, step by step guide to garner deep thinking by improving the ways we learn together. True to form... this is a Dalton legacy piece for committed and inclusive leaders of learning!
Noel Dillon, Principals' Officer, Independent Education Union, VicTas
Reading Learning Culture for Learning Impact is like finding that allusive nugget of gold. It enables you to transform your thinking about future possibilities. Joan's skill in providing a step by step, interactive and hands on approach to leading a highly effective school community makes it such a valuable resource.
Take a look at what you will find in the book